I seldom write consumer product reviews and this blog is about the furthest thing from a consumer focused site but, every so often, I come across a notable tidbit that is worthy of mention. A few weeks ago, it was Sprint unilaterally changing the terms of their wireless contracts (Sprint is Giving Free Customer Service Lessons). It just seemed a sufficiently confused decision that it was worthy of mention.
Here's one that just nails it on the other side of the equation by obsessing over the customer experience: Roku. I've long known about Roku but I'm not a huge TV watcher so I've only been peripherally interested in the product. But we are both Netflix and Amazon Prime Instant Video customers and Roku supports both. And the entry level Roku streaming appliance is only $49 so we figured let's give it a try. It actually ended up a bit more than $49 in that we first managed to upsell ourselves to a $59 Roku 2 to get HD, and then to a $79 device to get 1080P and then to a $99 device to het 1080P HD with a hardwired Ethernet connection. So we ended up with a $100 device. I think $50 is close to where this class of devices needs to end up but $100 is reasonable as well.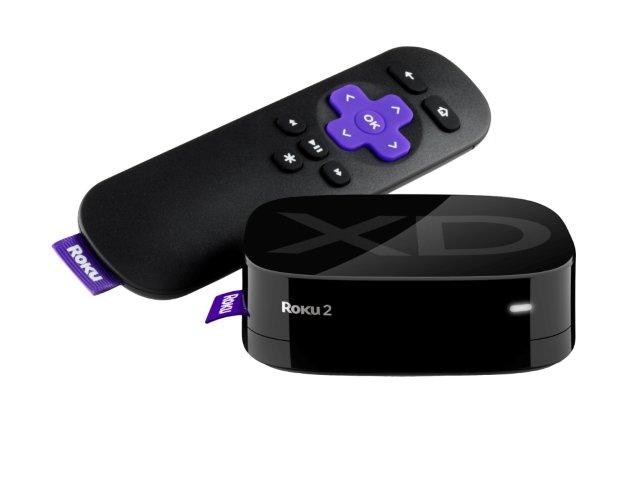 The device is amazing and shows what can be done with a focus on clean industrial design. It is incredibly small at only 3" square. I plugged it in, it booted up, updated its software, found its remote, upgraded the software on the remote and went live without any user interaction. I setup a Roku account, linked my Amazon account for access to Prime Instant Video, linked our Netflix account and it was ready to go.
The device is tiny, produces close to no heat, you don't have to read the manual, the user interface is clean and notable for its snappiness. I expected a sluggish UI as many companies scrimp on processing power to get costs down but it is very snappy. In fact Netflix on a Roku is faster than the same support on an Xbox. The UI is clean, simple, snappy, and very elegant.
I love where consumer appliances are heading: simple, cheap, dedicated, purpose-build devices with clean user interfaces, and the hybrid delivery model where the user interface is delivered by the appliance but most of the functionality is hosted in the cloud. The combination of cheap microelectronics, open source operating systems, and cloud hosting allows incredibly high function devices to be delivered at low cost.
The Kindle Fire takes the hybrid cloud connected model a long way where the Fire's Silk browser UI runs directly on the device close to the user where it can be highly interactive and responsive. But the power and network-bandwidth hungry browser backend is hosted on Amazon EC2 where connectivity is awesome and compute power is not battery constrained. I love the hybrid model and we are going to see more and more devices delivering a hybrid user experience where the compute intensive components are cloud hosted and user interface is in the device. My belief is that this is the future of consumer electronics and, as prices drop to the $30 to $50 range, everyone will have 10s of these special-purpose, cloud-connected devices.
For the first time in my life, I'm super interested in consumer devices and the possibilities of what can be done in the hybrid cloud-connected appliance model.
–jrh
b: http://blog.mvdirona.com / http://perspectives.mvdirona.com