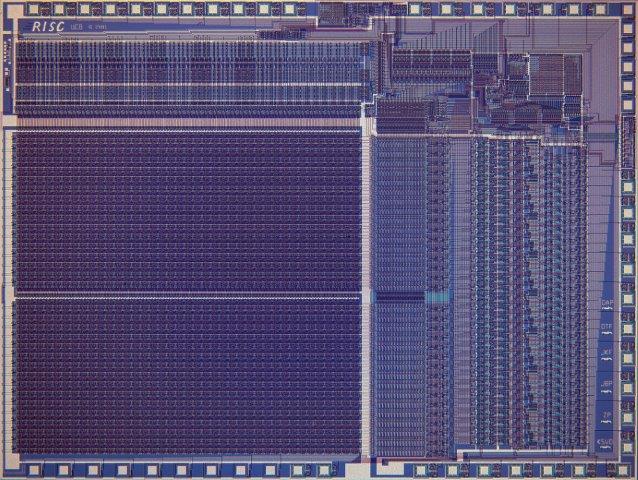 David Patterson has had a phenomenal impact on computer architecture and computer science over the last 40 years. He's perhaps most notable for the industry impact of the projects he's led over these years.  I first got to know his work back when the Berkeley Reduced Instruction Set Computer project started publishing. The RISC project was based upon the premise that processor complexity was effectively wasting much of the CPU transistor budget and the best way to make processors faster was actually to make them simpler.
Like much of the work with which Patterson has been involved over the years, it was contrarian approach. And, like almost all of Patterson's work, rather than argue a given approach had merit, they actually implemented the design and showed real results even though creating microprocessors was at the time a sport usually only taken on by the very largest companies.  The Berkeley RISC design formed the basis for the commercially successful SUN SPARC processor and the ideas pioneered in this research continues to have influence today. I still remember loving the register window design they came up with when I was writing a Pascal compiler for the Pyramid 90x back in the early 80s and anyone that has used an early sun workstation will recognize many of the ideas from the Berkeley RISC project.
Patterson with Garth Gibson and Randy Katz led the Redundant Array of Inexpensive Disk project.  It's just about impossible to work in our industry even today and not work with or at least use RAID storage. If I had to point to the one academic project that has most influenced my designs, this might be the one. The core idea of replacing an incredibly expensive "enterprise quality" component with a set of redundant and less expensive components just keeps playing out in our industry. Anywhere we find a gold plated hardware platform, there is opportunity to replace this system with a redundant array of high-volume, inexpensive parts. Exploiting volume economics and redundancy to produce less expensive solutions with even better reliability, availability, and serviceability is a theme that has kept me busy for much of my life and the idea is nowhere close to worn out.
The two text books that have most influenced my thinking over the years are Jim Gray and Adreas Reuter's Transaction Processing: Concepts and Techniques and  Patterson and Hennessy's Computer Architecture: A Quantitative Approach. Patterson also led the Berkeley NOW project and the Berkeley AMP Lab. He was also president of the Association of Computing Machinery and it was during this time the ACM landmark publication of the ACM, the Communications of the ACM,  was returned to relevance.
Over the years, I've learned to look to a very small number university research teams that just seem to repeatedly have the knack of working on industry relevant problems. Patterson at Berkeley heads this list and, with is planned retirement this year, we are all going to miss a rich source of new ideas, his careful listening to the problems currently faced by the industry, David's signature lack of respect for the status quo, and most important, his "build it" approach to proving engineering ideas.
If you are in the California area or can cost effectively be there on Friday May 6th 2016, you have an opportunity to see David Patterson's last Berkeley lecture. On the following day, also at Berkeley, there will be an all-day symposium where colleagues and former students will talk about the future of the research work David has been involved with over the last 40 years at UC Berkeley including microprocessors, storage, could computing, data science, and machine learning.
Patterson's 40-Year Goodbye: A Last Lecture and Symposium talk abstract:
The first part of the talk will be a tongue-in-cheek advice at how to be awful at all the responsibilities of professorship: research, classroom teaching, graduate student advising, service to the field, and service to the campus and community.  Guidelines include:
(Research) Papers are the Coin of the Academic Realm
(Classroom) PowerPoint Replaces Preparation
(Grad Students) It's Quantity, Not Quality
(Service to the Field) Serve only if a big Fame Ratio: Name Recognition Increase / Hours Invested
(Service to the Campus and Community) Don't Do It!
The second part of the talk will offer advice on alternatives to being a terrible professor. As I've got nothing left to hide, I'll use tell-all examples from my four decades at Berkeley.
After a question and answer session, I'll tell my story of how I accidentally became a CS grad student and a Berkeley professor, and life lessons that I wish someone had told me 40 years ago that I'll pass along now.
Signup for the David Patterson's last lecture and the symposium that follows: https://amplab.cs.berkeley.edu/40-year-goodbye-a-last-lecture-and-symposium/