There have been times in past years when it really looked like we our industry was on track to supporting only a single relevant web browser. Clearly that's not the case today. In a discussion with a co-working today on the importance of "other" browsers, I wanted to put some data on the table so I looked up the browser stats for this web site (http://mvdirona.com). I hadn't looked for a while and found the distribution truly interesting: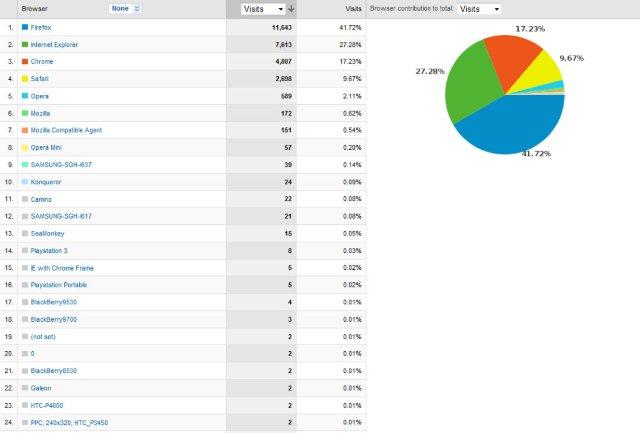 Admittedly, those that visit this site clearly don't represent the broader population well. Nonetheless, the numbers are super interesting. Firefox eclipsing Internet Explorer and by such a wide margin was surprising to me. You can't see it in the data above but the IE share continues to decline. Chrome is already up to 17%.
Looking at the share data posted on Wikipedia (http://en.wikipedia.org/wiki/Usage_share_of_web_browsers#Summary_table and using the Net Market Share data) we see that IE has declined from over 91.4% to 61.4% in just 5 years. Again a surprisingly rapid change.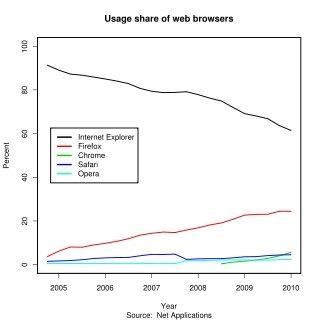 Focusing on client operating systems, from the skewed sample that accesses this site, we see several interesting trends: 1) Mac share continues to climb sharply at 16.6%, 2) Linux at 9%, 3) iphone, ipod and ipad in aggregate at over 5 ¼%, and 4) Android already over a ¼%.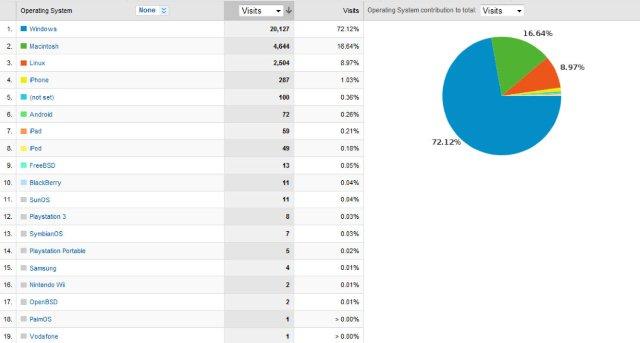 Overall we are seeing more browser diversity, more O/S diversity, and unsurprisingly, more mobile devices.
–jrh
b: http://blog.mvdirona.com / http://perspectives.mvdirona.com