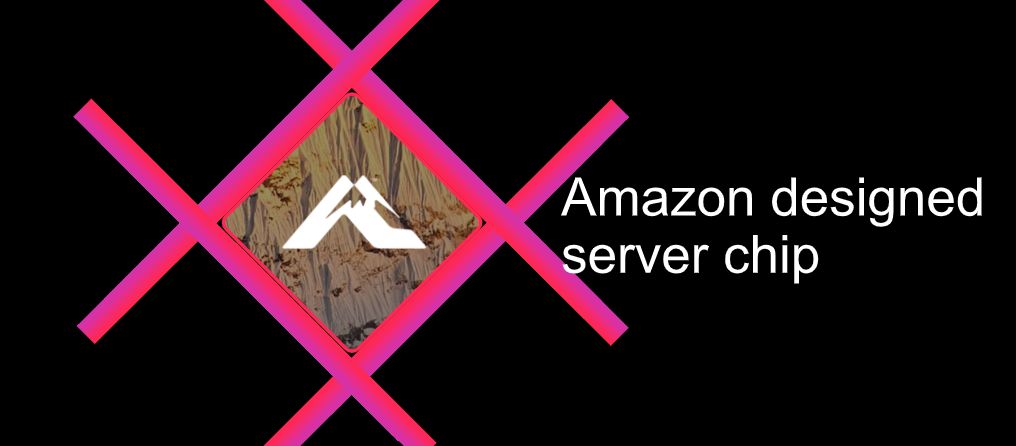 This is an exciting day and one I've been looking forward to for more than a decade. As many of you know, the gestation time for a new innovation at AWS can incredibly short.  Some of our most important services went from good ideas to successful, heavily-used services in only months.  But, custom silicon is different.  The time from idea to a packaged processor is necessarily longer than software-only solutions. And, while the famed Amazon two-pizza team can often deliver an excellent service in months, a custom processor takes far longer to get right and engineering costs will be tens of millions and could easily escalate into the hundreds of millions of dollars. These are big investments that require high volumes to be economically justified. Today I'm super happy to be able to talk about the AWS Graviton Processor that powers the Amazon EC2 A1 Instance family.
I've seen the potential for Arm-based server processors for more than a decade, but it takes time for all the right ingredients to come together.  What initially excited me about the possibilities of an Arm server was the unique Arm ecosystem itself. In the early days of servers, a single company designed the processors, the system boards, the chassis, and all system software including the operating system.  As the Intel x86 compatible processor began to be adopted for server workloads, the industry took a big departure from this model. Now one company (and, on the good days, two companies :-)) produce the processors, multiple competing server hardware designers build the servers, and operating systems are available from multiple suppliers. More participants and competition drives innovation and the server world began to move more quickly.
The Arm ecosystem is even more de-verticalized.  Arm does the processor design, but they license the processor to companies that integrate the design in their silicon rather than actually producing the processor themselves. This enables a diverse set of silicon producers, including Amazon, to innovate and specialize chips for different purposes, while taking advantage of the extensive Arm software and tooling ecosystem. Most of companies that are producing silicon that license Arm technology are fabless semiconductor companies, which is to say they are in the semiconductor business but outsource the manufacturing of silicon chips in massively expensive facilities to specialized companies like Taiwan Semiconductor Manufacturing Company  (TSMC) and Global Foundries.
Innovation and competition is at every layer of the Arm ecosystem from design, through silicon foundry, packaging, board manufacturing, all the way through to finished hardware systems and the system software that runs on top. Having many competitors at every layer in the ecosystem drives both rapid innovation and excellent value. Because these processors are used incredibly widely in many very different applications, the volumes are simply staggering. There have been 90 billion Arm processors shipped by this vast ecosystem, and nothing reduces costs in the semiconductor world faster than part volume.
I like to think I can see much of the change that sweeps our industry from a fair distance off but, back when I joined AWS in 2009, I wouldn't have predicted we would be designing server processors less than a decade later. Each year, engineering challenges that seemed unaddressable even a year back become both within reach but also cost effective. Its exciting time to be an engineer, and our industry has never been delivering customer value faster.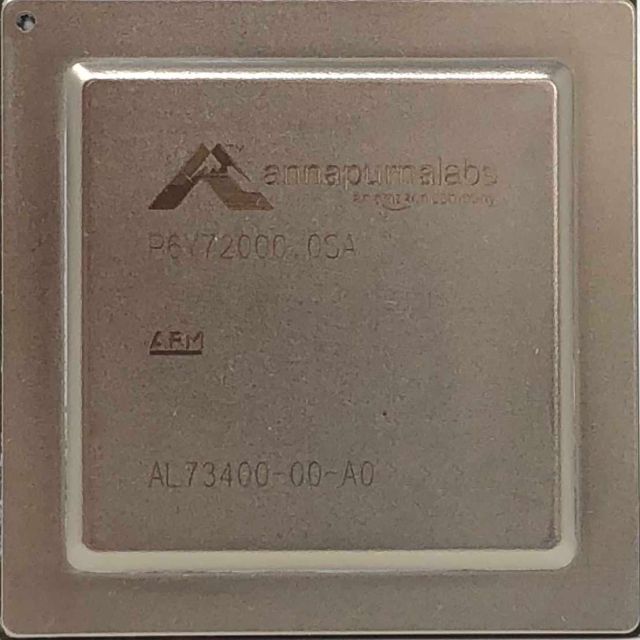 The AWS Graviton Processor powering the Amazon EC2 A1 Instances targets scale-out workloads such as web servers, caching fleets, and development workloads. These new instances feature up to 45% lower costs and will join the 170 different instance types supported by AWS, ranging from the Intel-based z1d instances which deliver a sustained all core frequency of 4.0 GHz, a 12 TB memory instance, the F1 instance family with up to 8 Field Programmable Gate Arrays, P3 instances with NVIDIA Tesla V100 GPUs, and the new M5a and R5a instances with AMD EPYC Processors. No other cloud offering even comes close.
The new AWS-designed, Arm-based A1 instances are available in 5 different instances types from 1 core with 2 GiB of memory up to 16 cores with 32 GiB of memory.
I've been interested in Arm server processors for more than a decade so its super exciting to see the AWS Graviton finally public, it's going to be exciting to see what customers do with the new A1 instances, and I'm already looking forward to follow-on offerings as we continue to listen to customers and enhance the world's broadest cloud computing instance selection. There is much more coming both in Arm-based instance offerings and, more broadly, across the entire of the Amazon EC2 family.